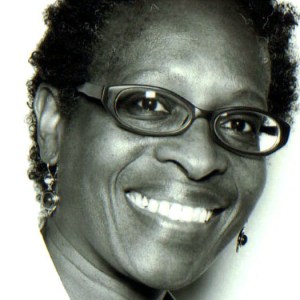 Ingrid Sturgis is an associate professor in the Department of Media, Journalism and Film at Howard University. She has taught Digital Media Literacy, Multimedia Storytelling and Copy Editing. She has worked for the Philadelphia Inquirer, the Times-Herald Record and the Poughkeepsie Journal. She was a founding managing editor for magazine startups BET Weekend and Savoy. Ingrid has worked as a senior programming manager for AOL's Black Voices and as editor for Essence.com. She is also part of the team that received an ONA grant for fact-checking site truthbetold.news. Ingrid has a master's in journalism from N.Y.U. and B.A. from CCNY
---
Below is Ingrid's bio as a 2013 ONA Board candidate:
Ingrid is an educator and innovator with extensive experience as a content creator, editor and writer in print, broadcast and on the Internet. She has exceptional knowledge of Web technologies and social networking and has developed multimedia content and curriculum for world-class interactive experiences.
She is currently on faculty at Howard University as an assistant professor/new media in the Department of Journalism. She began working in interactive media in 1985 as a member of the New York Time's videotext project. She has worked online since 2001, most recently as a Web strategist for heartandsoul.com. She also worked as a senior programming manager for AOL's Black Voices and as editor in chief at Essence.com.
Previously, she worked as a managing editor for startup magazines BET Weekend and Savoy. In addition, she has worked for several newspapers, including The Philadelphia Inquirer, the Times-Herald Record and the Poughkeepsie Journal. She is the editor of "Are Traditional Media Dead: Can Journalism Survive in the Digital World," author of the critically acclaimed "The Nubian Wedding Book: Words and Rituals to Celebrate and Plan an African-American Wedding," and the anthology "Aunties: 35 Writers Celebrate Their Other Mother."
Ingrid graduated from City College of New York with a B.A. in art and from New York University with a Master's in journalism. Her academic research interests are social media, multimedia news entrepreneurship, the black press, the digital divide and online education.