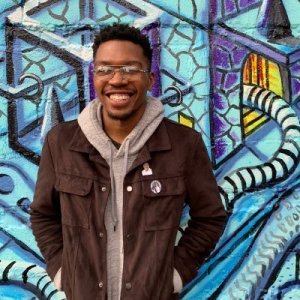 Evan Washington is an educator, freelance journalist, writer and native Charlottean. He's a natural born facilitator who gets the greatest sense of validation from ensuring that all voices are being heard and understood, whether that be his second grade students, his favorite local musicians, or even the authors and literary icons he writes about. He is an advocate for the arts, believes it's one of the strongest developers of empathy in the youth and he champions the numerous literacy programs across the city.
He has done work with various book clubs, the news organization FreePress, and Charlotte city government in order to connect with the community and foster a channel of communication between the citizens and the change agents in power. He has also undergone Charlotte's civic leadership academy to gain a greater understanding of the issues that his community faces as well as gain the tools to be a grassroots leader who can facilitate radical collaboration and change.
He is thrilled to be a part of #ONA19 and is most excited to develop relationships with other journalist as well as learn creative ways to bring the beauty of journalism to his students.