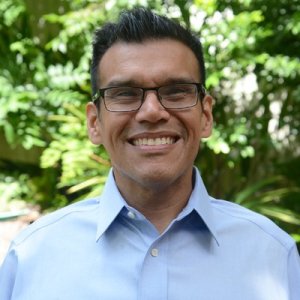 As a journalist, author, podcaster, public speaker, radio host and web developer, Ernesto Aguilar's work has focused on democracy, inclusion and engagement. Aguilar served radio station KPFT as program director for more than 11 years, counting youth radio, early adoption of social media, and an HD Radio parallel programming grid companion to an award-winning FM schedule among his credits. Previously, he served as KPFT's co-director of its news department, moving the newscast to an award-winning daily half-hour.
Aguilar now manages member station relations for the National Federation of Community Broadcasters, which he joined in 2016. In the role, he helps stations bring out the best in local fundraising, programming and operations.
Aguilar counted work with the Houston Chronicle and a range of digital and print media organizations among his efforts. His writings on Latin American populism, criminal justice and economic disparity, respectively, have appeared in three books.