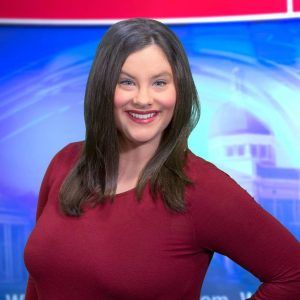 Erin Lowrey is an award-winning digital media manager currently serving the New Orleans area at WDSU News.
Erin was hired at WDSU in March 2019. In the past six months, she has grown their social video platforms by 10 percent, their social engagements by 14 percent, and their on-site video and app views by 8 percent. She manages WDSU.com, the WDSU News App, the WDSU Parade Tracker app, as well as all the station's social media platforms. She works closely with other departments building digital campaigns to help generate revenue and drive the station's brand.
Previously Erin worked at WVUE FOX 8 News in New Orleans. In her first week at FOX 8, she grew their morning mobile audience by 75 percent, shifting the station's peak mobile user hours by four hours.
Erin's career began at WDAM in her hometown of Hattiesburg, Miss. She is a graduate of the University of Southern Mississippi.
During her five years serving the Pine Belt, she managed five mobile apps for WDAM, creating their Gametime Sports App from the ground up. She also helped spearhead fundraising campaigns for tornado victims that collectively raised $800,000 dollars, and scholarship funds for the families of fallen officers. Those initiatives garnered the station honorable mention by the Service to America Awards.
Erin is happily married and is expecting her first child in February 2020.