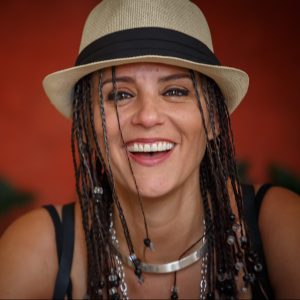 Em is a high-energy collaborator who leads by inspiration and invitation.
A '98 University of Florida J-School grad, Em leads The Palm Beach Post newsroom by facilitating the change to a digital-first operation. As the Digital Newsroom Business Manager, she works to drive cultural shifts and create opportunities for engagement and revenue in legacy, social and emerging platforms.
From journalist to junior executive, Em was named Cox Media Group Editor of the Year in 2005 for creating La Palma, the Post's first Spanish publication. She then helped launch Ideabar into a viable new marketing consultancy for CMG. With nearly two decades in media, Em works closely with colleagues across the newsroom, revenue and audience divisions to increase collaboration and drive change.
She's a member of the Leadership Palm Beach "Most Philanthropic Class" of 2018, an IDEO certified brainstormer, a Landmark graduate and a chihuahua mom.