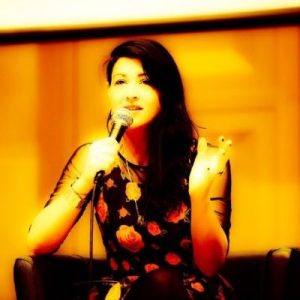 Cory is an online journalist who has spent her last decade managing the disruption of web publishing — which she likes. From producing content to managing people and products, from reporting to editing, multimedia, back-end production, development, from strategy to tactical web-journalism and its championship, she has happily had her hands in many things that make online journalism work.
She continues to push boundaries by innovating with the latest tools, yet is always mindful and true to the mission that is about content and doing the journalism. Cory cut her teeth following the storms of the Gulf Coast at NOLA.com, site of the Times-Picayune in New Orleans, where she was the Managing Editor.
She shared in two Pulitzer Prizes with The Times-Picayune for the staff coverage of Hurricane Katrina, for breaking news and public service in 2006. She also shared in a Pulitzer in 2010 with the staff of The Seattle Times for the coverage of four police officer shootings where she was the Assistant Managing Editor forseattletimes.com. She was also the Deputy Editor for the Universal News Desk at the Washington Post.
Cory holds a Masters of Arts in Communication Theory from the University of New Orleans and likes running … far.