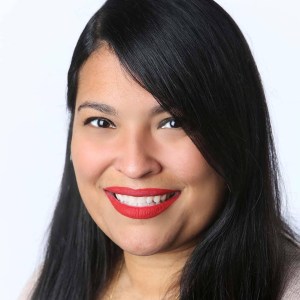 Charo Henríquez is a digital journalist, working at the intersection of journalism and technology, to create a better culture in newsrooms. She is an advocate for inclusion of traditionally underrepresented people in media leadership and has focused most of her career in leading innovation in news organizations.
She is part of the leadership team of the Culture and Careers department and leads Newsroom Development and Support at The New York Times. NDS is a team of journalists dedicated to creating strategy and executing training programs that support change in the newsroom. Led by Charo, the team works on building operational support plans and digital storytelling skills among journalists, as well as partnering with Product teams on helping build the best workflows and tools for the newsroom.
Prior to joining the Times, Charo was the Digital Executive Editor for People en Español at Time, Inc. Before that, she worked at GFR Media, in Puerto Rico, where she led digital product efforts as their Innovation Editor for newspapers El Nuevo Día and Primera Hora.
Charo is the Vice President of Online News Association's Executive Board of Directors and a member of the Advisory Council Board to the Spanish-language Journalism Program at the Craig Newmark Graduate School of Journalism at the City University of New York. She was also a 2021 Fellow at Columbia University's Sulzberger Executive Leadership Program. Charo has been faculty for ONA Women's Leadership Accelerator and Poynter Institute's Leadership Academy for Women in Digital Media.
She holds a Bachelor's degree in Journalism and Broadcasting from Universidad del Sagrado Corazón in San Juan, as well as a Juris Doctor from the University of Puerto Rico.
Charo's vision for the future of digital journalism
Media organizations have traditionally been led by the same type of journalist. Attending the right school and securing the right internship led to the beat reporting job, which led to the posting overseas, which led to the editor role, which led to the top job.
Access to those right schools, internships, jobs, or sponsorship once you arrive has been generally limited to those who can afford it or those who manage to break through despite the barrier to entry. Any jobs outside of writing and editing stories for traditional media have been perceived as secondary to capital-J journalism.
These linear trajectories and narrow definitions of what a journalist is or does, what skills or experiences are valued, and whose perspectives are worthy of top leadership opportunities are rooted in tradition, but they're not the only or best path forward.
More than two decades into the introduction of news on the internet, many organizations are still talking about moving towards "digital-first" operations and audience-centric approaches. Some journalists that began their careers in the late 1990s and onwards have been doing this work and know this is not new.
We have built up a digital skillset that has itself evolved. Our paths, when linear, could go from social media intern to community manager to audience development editor. We developed richer visual ideas and storytelling languages. We had to look under the hood and learn about project management, product development, and usability. We trained ourselves on data, metadata, analytics, and how listening and incorporating audiences in our reports could make the journalism better. We had to be scrappy, learn on the fly, and create the jobs we were about to take, right as we were taking them. But the leadership opportunities haven't always been there, especially for people from underrepresented communities in those fields.
The future of journalism is rooted in the same core values that we know, but the skill set needed to manage how our newsrooms will be shaped and our journalists managed has to be approached from a different perspective.
As diversity, equity, and inclusion efforts tackle not only hiring but retention and career development opportunities in media, it's important for newsrooms to really look at their leadership composition and see who isn't at the decision-making table. It's time to reflect on the opportunities not afforded to people who have been moving journalism forward and realize that we didn't build pipelines for present and future leaders who think about our industry and craft in a multi-disciplinary sense. We are here. We are ready.
* Originally published on: https://www.niemanlab.org/2020/12/a-new-path-to-leadership/