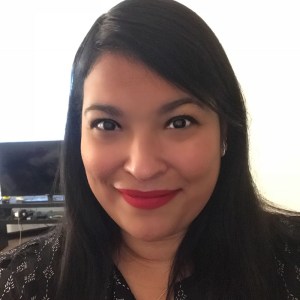 Charo Henríquez is a digital journalist in New York. She works in the intersection of journalism and technology, and is passionate about coaching journalists to help build more diverse digital leaders in our newsrooms. She is an advocate for women, Latinxs and other underrepresented communities in media.
Charo currently works at The New York Times as Senior Editor of Digital Transition Strategy.
She has been on the faculty at the ONA-Poynter Leadership Academy for Women in Digital Media and ONA's Women's Leadership Accelerator in 2016, 2017, 2018 and 2019, where she coached and mentored some of the most accomplished women in digital journalism and technology organizations in the United States and internationally. She was also an advisor on ONA's Journalism Mentorship Collaborative program in 2018.
Prior to The New York Times, she was the Executive Digital Editor for People en Español at Time Inc., and before, she was the Innovation Editor for GFR Media, in Puerto Rico.
Charo haS also been a speaker for NAHJ and the Inter American Press Association, among others. She holds a bachelor's degree in journalism from Universidad del Sagrado Corazón, in San Juan, as well as a Juris Doctor from the University of Puerto Rico.
Candidate Lightning Talk
Describe why ONA members should vote for you. What skills you would bring to the ONA Board?
I have been an online journalist since 2000, joined ONA in 2012 and have been a champion for this organization ever since.
Throughout my membership I have had the opportunity to speak at ONA conferences, have been on the faculty and advisor to ONA's programs such as the Women's Leadership Academy and Accelerator as well as the Journalism Mentorship Collaborative. I have also been serving on the ONA Board since 2018.
The opportunities ONA has given me to connect and help build communities with members of our industry are unparalleled. Being a mentor and coach to women journalists in the Accelerator program has been by far one of the most rewarding experiences of my career.
ONA is a wonderfully diverse organization that continuously works on building communities and resources for digital journalists in the US and internationally. These are things that speak to my core values and personal mission.
I believe I have been a good contributor to the Board during my first term and would be honored to continue bringing my perspective, skills and resources to the ONA Board, staff and community.