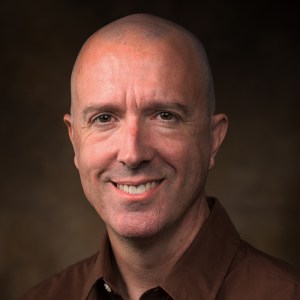 Bryan Pollard is a 2020 JSK Fellow at Stanford. He is the director of programs and strategic partnerships of the Native American Journalists Association, where he also served as president. He is currently directing the Red Press Initiative, a project that will assess the extent of free speech, free press, and access to information in tribal settings, and develop tools and resources that tribal officials and citizens can use to strengthen press freedom.
Pollard is a board member for High Country News, a nonprofit environmental and land use newsmagazine based in Colorado, and is a member of the Leadership Team for the Journalism Mentorship Collaborative sponsored by ONA. Prior to joining NAJA, he was the executive editor of the Cherokee Phoenix, the tribal media for the Cherokee Nation based in Tahlequah, Oklahoma. The Phoenix was the first Native American newspaper originally published in 1828.
He is also a founder of Street Roots, a nonprofit newspaper focused on issues affecting the homeless and low-income citizens of Portland, Oregon. He recently completed the coursework for a master's in journalism with an emphasis in documentary filmmaking from the University of Arkansas. His first film, "A Shelter First," examines the homelessness crisis and an innovative approach to transitional shelter in Northwest Arkansas.