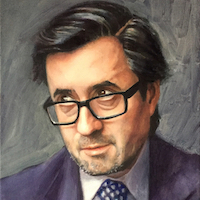 In 2002, Ben turned a Christmas card into his first book – Schott's Original Miscellany – which within weeks was a bestseller. He has subsequently published a series of Miscellanies and Almanacs – and the book Schottenfreude – which together have sold some 2.5 million copies, in 21 languages (including Braille).
In 2018, he published his first novel – Jeeves & The King of Clubs – an authorized homage to P. G. Wodehouse, which received rave reviews on both sides of the Atlantic.
Ben has written for many of the great British and American titles; he now writes regularly for a range of publications including Bloomberg Opinion, the New York Times, Bon Appetit, Inc., and Playboy.
Unusually, Ben designs and typesets virtually all of his work – as well offering design consultancy to a range of clients.