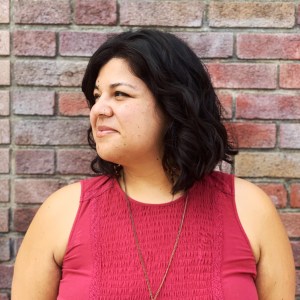 Andrea Gutierrez produces interviews and features for The Frame, KPCC's daily arts and culture radio show. She's drawn to stories about the intersections of gender, race, class, and ability in arts and culture.
Her work has appeared in various outlets, including BBC World Service, The Current (CBC), The Frame (KPCC), LAist, The California Sunday Magazine, Marfa Public Radio, Bitch, make/shift, Huizache, and the Los Angeles Review of Books. In 2019, she was named an AIR New Voices Scholar.
Andrea received an MFA in creative writing at the University of California, Riverside, and a B.A. in German studies at Scripps College. Prior to her career in radio, she spent almost 15 years as a higher education administrator.