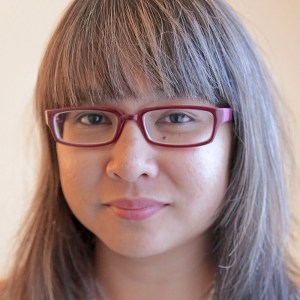 An Xiao Mina is a technologist, writer and artist. She leads the product team at Meedan, where they are building Check, a platform for collaboratively verifying news in real time, and Bridge, a platform for translating social media and messaging app content. Meedan's products support work for clients like ProPublica, First Draft News, Amnesty International, WITNESS, the University of Hong Kong and others, and Check played a key role in Electionland, a 600-person project that covered access to the ballot and problems that prevent people from exercising their right to vote during the 2016 US election.
At Harvard University, Mina is a 2017 Fellow at the Berkman Klein Center for Internet and Society and a recent 2016 Knight Visiting Fellow at the Nieman Foundation for Journalism, where she studied online language barriers and their impact on journalism. Passionate about issues of global justice, technology and creative expression, she has spoken at venues like Creative Mornings, Harvard Law School, the Personal Democracy Forum, UC Berkeley, ACM SIGCHI, and the Aspen Institute, and she has contributed writing to publications like the Los Angeles Review of Books, the Atlantic, Nieman Journalism Lab and Fusion.
She is also co-founder of The Civic Beat, a research collective focused on the creative side of civic technology. They have led workshops and exhibitions in spaces such as the ACLU, the Asian Art Museum, the Museum of the Moving Image and RightsCon Southeast Asia, and they produced "the cutest map of the internet"–a world map of animal memes in collaboration with over a dozen internet culture researchers. She serves as a contributing editor to Civicist, an advisory editor to Hyperallergic, and a board member at China Residencies.
Mina is currently working on From Memes to Movements, a book about internet memes and global social movements, to be published in 2018 by Beacon Press. She is represented as an author and speaker by literary agent Rayhané Sanders at Massie McQuilkin.