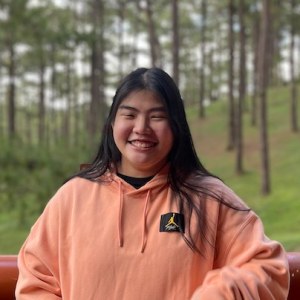 I'm Alex, a senior social media producer at GMA Network, the Philippines' most trusted news organization. At 24, I oversee the social media accounts for a flagship show which has over 34 million followers. Overall, I help lead a team that handles more than 121 million followers across social media platforms. As a digital native, I play a big role in shaping the digital strategy of the network. These strategies catapulted GMA to become the first media company in the Philippines to hold three YouTube Diamond Creator Awards.
2022 MJ Bear Fellowship Project
In 2018, Meta executive Katie Harbath referred to the Philippines as "patient zero" in the global disinformation crisis when it came to the weaponization of digital platforms. But four years later, Patient Zero is yet to recover and Filipinos continue to fall for manufactured lies. Digital natives, members of Generation Z, are no exception. In fact, a study done by the Programme for International Student Assessment found that Filipino teens were among the most susceptible to misinformation. This is why journalists like myself needed to capture this younger audience. To do so, we had to revolutionize the way we delivered information. We started this with our election campaign titled #eLeksyonSerye wherein I played a hands-on role in conceptualizing and executing the project. In it, I delivered new storytelling formats that informed the younger audiences and engaged their wit. Our campaign featured executions that educated and mobilized our audiences. We launched GMA Network's first augmented reality quiz filter to see how prepared people were for the upcoming elections. To further scale the campaign, we released our own dance challenge with an upbeat trendy tune while carrying the message of voting for honest candidates. One of the crucial parts of the campaign was collaborating with Ychan Laurenz, a young TikTok influencer with over 2.5 million followers. On social media, influencers like Ychan are the trusted messengers. They look and sound like their followers, so people listen to them. By feeling this sense of common identity, young people are more likely to believe and pass on information that came from these influencers. Together with Ychan, we produced skits that broke down complex processes and delivered them in short-form content. These humorous skits informed audiences about the social media algorithm, and the dangers of fake news. These efforts resulted in over 34 million views and over 800,000 interactions across social media platforms. These figures paved the way for journalists to reclaim the digital sphere. This offers hope that the Philippines— Patient Zero— can recover and win the fight against disinformation. I believe that lessons from this project can be applied to a wide variety of topics. The ability to transform complex information into engaging formats can create a ripple effect to drive social change like raising awareness on climate change, empowering different gender identities, and championing human rights. I want to further innovate on these various storytelling formats and pursue the project to tackle mental health, and help break the stigma attached to it. An elevated discussion on mental health is crucial as Filipinos are reluctant to seek help from professionals despite high rates of psychological distress— largely because of the perceived or internalized stigma The Philippines has the highest number of depressed people in Southeast Asia. However, studies estimate that rates of formal help-seeking behaviors among Filipinos only ranged from 2.2% to 17.5%. My efforts in delivering new ways to engage audiences are not just to help digital journalism move forward. It's also an act to become an effective catalyst for social change.