Information Equity Database (2023)
This updated ONA Information Equity Database is meant to help journalists reach and engage with communities who have been historically under- or misrepresented in journalism. Through this database, we provide advice for identifying gaps in information access, gaining a community's trust and making the business case for audience engagement to newsroom leadership.
Examples of what you'll find include a cultural competence guide from the National Association of Hispanic Journalists, an LGBTQ+ reference guide from GLAAD and a disability language style guide from the National Center on Disability and Journalism. These resources have been thoughtfully vetted and curated and are tagged by the community served — for example, there are categories for demographic context such as young people, those living with a disability and LGBTQ+ people.
The database was originally published in March 2021. This version builds on the collaboration that led to the original guide and removes outdated links, adds fresh resources and creates new labels to make the database easier to sort.
How to Use This Database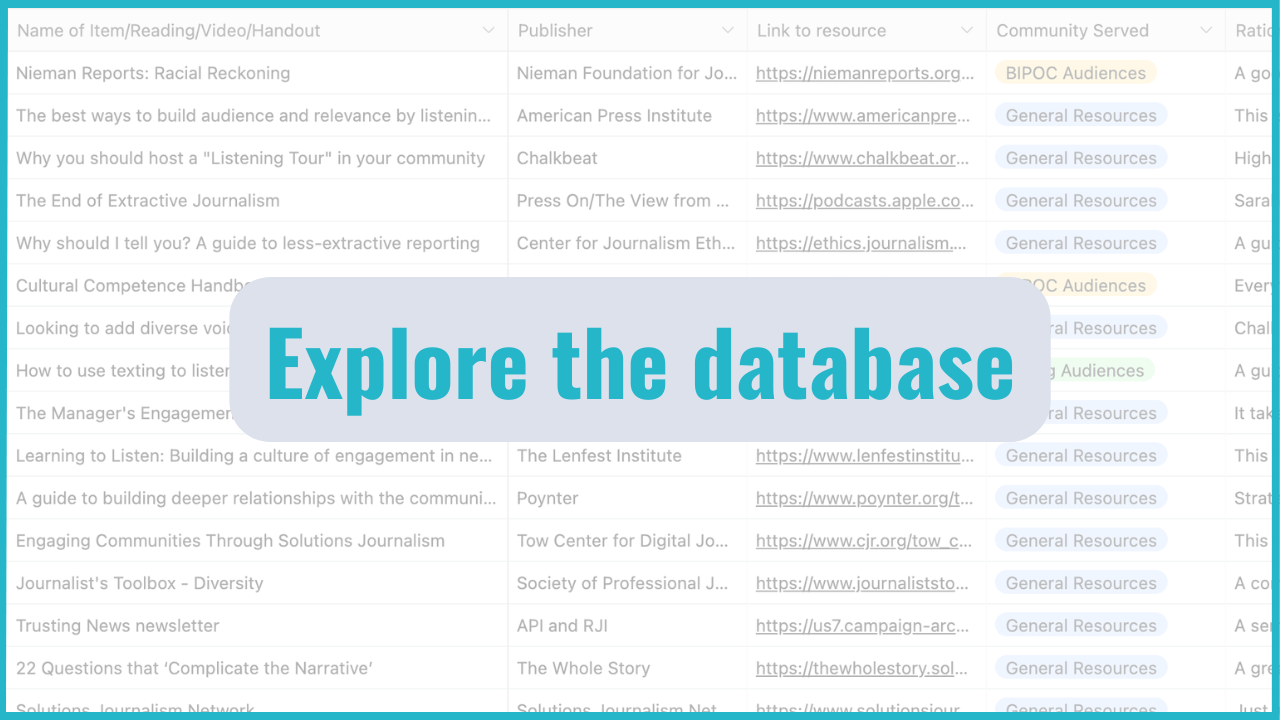 This database is a roadmap for better serving segments of your audience who may have been overlooked or underserved in the past. Through this collection, we aim to help newsrooms and independent journalists better understand and serve the needs of all of their audiences.
Use the listed style and cultural competence guides to avoid alienating audiences and to recover from past missteps. Get advice on using solutions journalism to address your readers' needs, read case studies about the value of listening to readers and learn how to build trust to create deep, embedded relationships with your audience.
For example, if you're looking to get newsroom buy-in to invest in your newsroom's audience team, this framework can help you make a stronger, more strategic request.
Graphic Credit: Brian Mains, WCPO Channel 9
To most easily locate the resource you're looking for, go to the "community served" column and filter by label. To easily locate resources for better serving Hispanic communities, for example, go to the "community served" column and filter by label for "BIPOC Audiences."
Credits
Updated by Meena Thiruvengadam in 2023.
The original iteration of this handbook was created in 2020 as part of ONA's Community Circles program. Participants were Anita Li, Vanessa Maria Graber, Ismail Akwei, Gina Baleria, Caroline Bauman, Gabriela Brenes, Sara Catania, Peyton Chance, Jessica Chapel, Simon Frantz, Jordan Gass-Poore', Christopher Gentilviso, Judy-Anne Goldman, Liza Gross, John Hernandez, Maudi Maadil, Brian Mains, Kate Maxwell, Patricia A. Murray, Erica Smith, Stephanie Snyder, Lucy Sun, Nick Swyter, Shay Totten and Yihui Xie.
Learn more about ONA Community Circles.
Related Topics
---
Author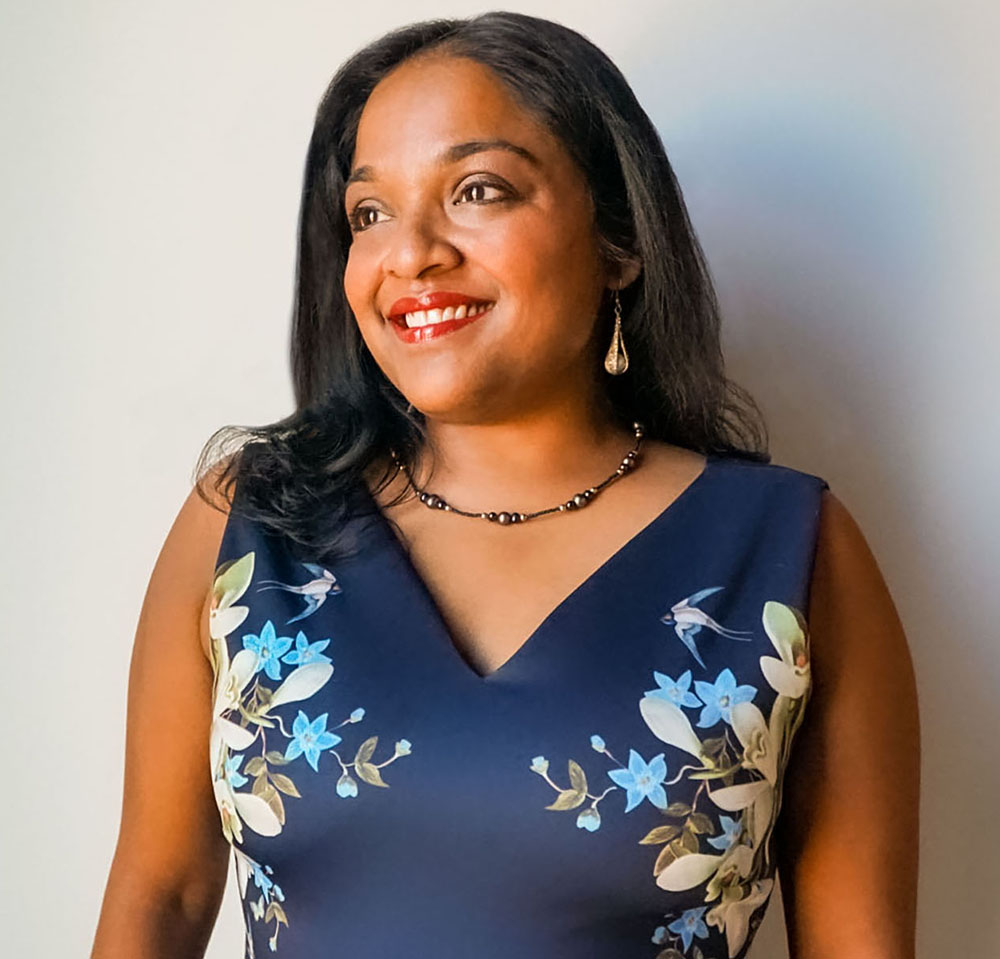 Journalist and media entrepreneur, Self-Employed