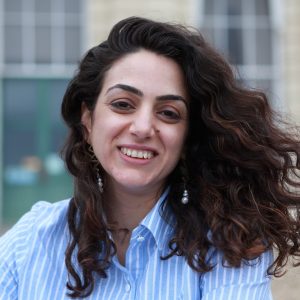 Dina is a media entrepreneur and a bilingual journalist, who spent the last 14 years working for the BBC and holds an MA in Interactive Journalism from City, University of London. Her work with the BBC involved reporting political, socio-economic, cultural and media developments in the MENA region as well as writing explainers and analysis to help make sense of what's going on in that part of the world. At the BBC, Dina also assumed the role of an international trainer.
Recently, Dina left the BBC to launch her media startup, Egab, which helps young journalists from across the Middle East and Africa publish solutions journalism stories in regional and international media outlets.
When she's not busy running her startup (or running after her two kids), Dina would be giving talks and training sessions to journalism students and media practitioners about solutions journalism, social media or diversity in the industry.