Meet ONA Local is a series introducing the volunteers who lead our ONA Local communities. ONA Local is at the heart of what we do, bringing networking and training to cities and college campuses around the world. Leaders have their fingers on the pulse of their journalism communities, convening important conversations and networking opportunities.
Elana Zak is senior multiplatform editor at CNNMoney and co-leads ONA NYC. Join the Meetup group.
---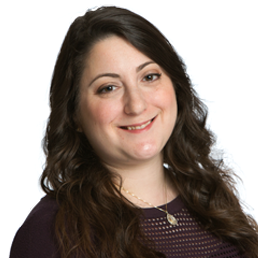 What do you love about your work?
I love how collaborative it is. My team consists of people in New York, Hong Kong and San Francisco, yet you wouldn't know we weren't in the same location from our Slack channel! We are constantly talking about headlines, story ideas and making a lot of jokes.
Tell us about something you've worked on in the past year that you're super proud of.
We recently launched a new type of story format at CNNMoney that is completely for the reader on their phone. It's great for small screens and we can use GIFs. I love reading them!
What's your passion project outside of journalism?
Does playing with my mom's dog count? I really love reading decorating blogs when I'm not reading about journalism.
Tell us what's amazing about the digital journalism community in NYC.
I've lived in a fair number of cities and there's nothing like the digital journalism community in NYC. We're beyond spoiled. Some of the best journalists in the world live here. No matter what area of the field you're interested in, there is someone here who is doing it.
When did you first know you wanted to go into journalism?
I was a sophomore in college and actually unsure what to major in. I took a class with Eileen McNamara, a Pulitzer Prize-winning columnist with the Boston Globe. She was opinionated, brilliant — and got paid to be those things! Hearing her stories inspired me to transfer to Syracuse's Newhouse school to study journalism.
Name a person (they can be a historical figure or living) you'd love to have at an ONA NYC meetup.
Gloria Steinem would be amazing.
Tell us about an amazing place you've traveled.
Rio de Janeiro and Hong Kong are probably the "coolest" places I've gone. They are both beautiful and have amazing food.
Tell us about something great you've read, watched or listened to lately.
I'm kind of obsessed with Internetting with Amanda Hess. It's wonderful to see the New York Times experimenting with vertical video and storytelling.