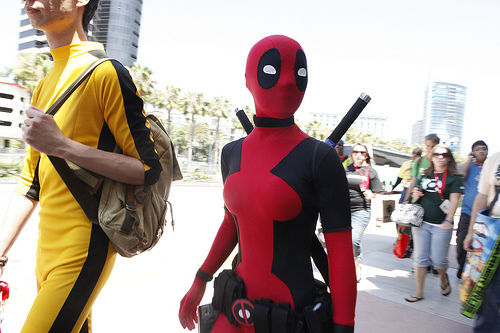 (Image via Jon Snyder for Wired.com's Flickr Stream.)
These days, I hang out with a lot of nerds and a lot of journalists. (In many cases, these two groups overlap.)
Last month, I attended New York Comic Con, the annual convention which drew 95,000 people last year to celebrate their love of comics, gaming and anime. While I wandered around amid the costumes and enthusiasts, I wondered: Why isn't there anything on this scale for news junkies? Has the public really lost its appetite for news content, or are we failing to stoke demand? From what I observed, here's how news orgs can take a page from the world of fandom.
1. Fans want to see, meet and greet the creators.
Bylines are humble things. But surely no less humble than a video game credit reel, one that most players skip past in their haste to start playing.
Learn more