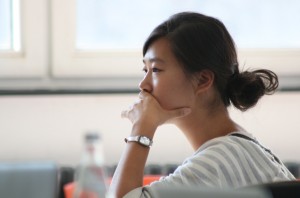 Current school: Northwestern University
Year in school: Junior
Age: 20
Twitter: kzhu91
LinkedIn: Katie Zhu
Google+: Katie Zhu
Katie is a junior at Northwestern University, studying journalism and computer science, and is particularly interested in human-computer interaction, data visualization and interaction design. She was born and raised in the United States, spent her middle school years in Switzerland and Singapore and graduated from high school in Beijing. She speaks English, French, Chinese and Ruby.
Katie's passions are coding, designing and writing. As a reporter and programmer, she exercises both hemispheres of her brain — logic and analysis, in addition to creativity and synthesis — in everything she does, whether it's coding a mobile website, writing an article or designing a user interface.
She previously interned at ABC News in Beijing and worked for GOOD in Los Angeles. She built GOOD's mobile website over the summer, and throughout the school year, continues development work part-time. Katie enjoys designing and building products at the intersection of news and technology, such as a time-based news application called DriveThru and a web platform for online news debate, Roundtable. She served in ONA's Student Newsroom at its annual conference in Boston in the fall of 2011, and was selected as a finalist in the Knight-Mozilla News Technology Partnership.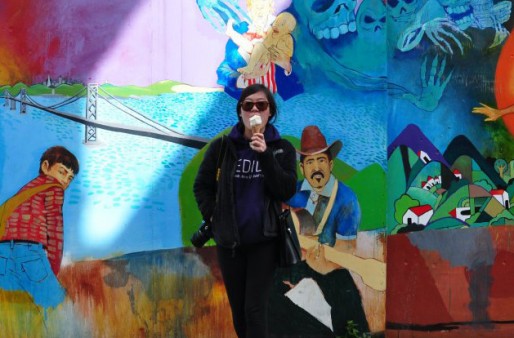 That's just what she does. In her spare time, she likes to travel, cook and spend time with family and friends. Katie has three great loves: Apple products, coffee and cute animals. She can eat impressive amounts of food in single sittings (record: five fish tacos) and types like an angry pianist. She can frequently be found at coffee shops sipping cortados and hacking on her laptop.
The proposal
"My proposal for LedeHub is to adapt the tenets of Git, a distributed version control system, reappropriating its functionality as it applies to the processes of journalism. I will implement a web application layer on top of this core functionality to build a tool for social reporting, writing and coding in the open. This affords multiple use cases for LedeHub — users may simply search for an existing story they can contribute to or start their own. LedeHub pushes the trends of digital journalism forward by fostering collaborative, continuous and open journalism while incorporating elements of crowdsourcing to allow readers, reporters and new organizations to come together in unprecedented ways. Journalism needs to become more open, like the web. Information should be shared. The collaboration between the New York Times and the Guardian over Wikileaks data was very inspiring, two "competing" organizations sharing confidential information for publication. With my project, LedeHub, I hope to foster similar transparency and collaboration."
---