Overview
The MJ Bear Fellowship program provides three fellowships annually to digital journalists age 23-30 who are just beginning to make their voices heard in the industry and who are working to expand the boundaries of digital news. The program was established in honor ONA founding member MJ Bear, who passed away in December 2010. Read more about MJ Bear and her legacy.
Quick Facts
Supported by: MJ Bear Fund and MSN
Administered by: Online News Association
Program launched: April 15, 2011
First awarded: 2011
Number of fellowships awarded: 6
Benefit of each award: Three-year ONA membership, all expenses paid to annual Online News Association Conference, where each fellow presents, and a six-month mentorship.
Application deadline: June 7, 2012
Official statements
Online News Association
"These journalists do it all," said Jane McDonnell, ONA Executive Director, "from reporting to business planning to developing to community engagement to multimedia. They're not just growing within the industry, they're leading the way."
"We are honored to sift through the applications each year, because they reflect the future of our industry," said Amy Eisman, Chair of the MJ Bear Fellowship Committee. "This year we saw entries from entrepreneurs, intrapreneurs and everything in between — in graphics, data and visual storytelling. Entries were as creative in their fundraising as they were in their project development. MJ would be proud."
MJ Bear Foundation
"The Bear family is grateful to the Online News Association for its role in organizing the MJ Bear Fellowship and helping make real MJ's dream to seek out, elevate, and provide an amplifier for the voices of talented digital journalists. During her term at ONA, and throughout her career at public and for-profit media organizations, time and again MJ served as a mentor to promising young professionals, helping them develop their skill sets and careers. MJ would be proud that her legacy of mentoring apt young journalists continues, and she would be impressed with the abundant talent, creativity, passion, and tenacity that each MJ Bear Fellow exhibits."
MSN
"It is absolutely amazing to see how this next generation of journalists make use of technology in such a creative and sometimes even courageous way," said Dominique Lempereur-Babeanu, Director Operational Excellence, MSN. "As these young digital journalists are creating the future of online journalism today with their innovative projects, they are already influencing and impacting the way media is consumed. We are proud to support this fellowship program and excited to see the next projects evolving from it."
News Releases
Aug. 1, 2011: ONA selects 2011 MJ Bear Fellows, journalism stand-outs under 30
April 20, 2012: ONA opens 2012 MJ Bear Fellowships for under-30 digital journalism stars
Aug. 1, 2012: Meet ONA's MJ Bear Fellows, under-30 journalism stand-outs
Contact
For more information, contact:
Sample Social Media Posts
Sample Facebook Posts
We're proud to introduce the 2012 MJ Bear Fellows: Hagit Bachrach, video producer at Council on Foreign Relations, Tricia Fulks, founding story director of "Hollow," and Denise Hassanzade Ajiri, a web writer for Radio Farda. Congratulations! http://bit.ly/QruJBc
Sample Tweets
Congratulations to the 2012 MJ Bear Fellows: Hagit Bachrach, Tricia Fulks and Denise Hassanzade Ajiri. http://bit.ly/NaNhBQ  #Onews
Want to help up-and-coming-journalists? Support the MJ Bear Fellowship. http://bit.ly/NJkg5m  #Onews
Fellow Profiles
2012 Fellows
Hagit Bachrach
Position: Video producer, Council on Foreign Relations
Age: 29
Website: hagitbachrach.com
Facebook: Hagit Bachrach
LinkedIn: Hagit Bachrach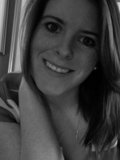 Tricia Fulks
Position: Freelance digital journalist; Founding story director of "Hollow" interactive documentary
Age: 25
Website: triciafulks.com
Twitter: @tmfulks
LinkedIn: Tricia Fulks
Denise Hassanzade Ajiri
Position: Web writer for Radio Farda, Radio free Europe
Age: 29
2011 Fellows
Read their blogs and watch their videos about their fellowship experience.

Laura Amico
Position: Founder and Editor of Homicide Watch D.C.
Age: 29
Website: homicidewatch.org
Twitter: @LauraNorton
Facebook: Laura Amico
LinkedIn: Laura Amico
Lam Thuy Vo
Position: Multi-platform reporter and instructor, NPR's Planet Money
Age: 26
Website: lamivo.com
Twitter: @lamthuyvo
Blog: lamivo.blogspot.com
LinkedIn: Lam Thuy Vo

Lucas Timmons
Position: Data journalist and web producer, The Edmonton (Alberta) Journal
Age: 27
Website: lucastimmons.com
Twitter: @lucastimmons
Facebook: Lucas Timmons
LinkedIn: Lucas Timmons