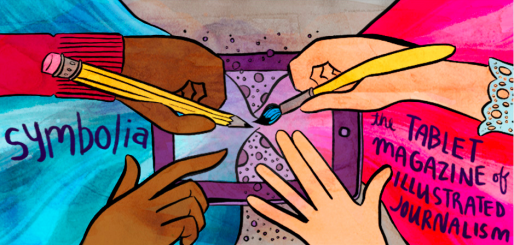 Tablet technology has captivated the journalism world with its seemingly endless possibilities for expanding the form, yet most tablet-based publications are still cribbing from the traditional magazine format. Enter Symbolia, a visual cure for the common news story. In their own words:
Symbolia is a tablet magazine of illustrated journalism that pairs incendiary reporting with thoughtful illustration and comics. Our goal is to provide an immersive, engaging experience for a new generation of newshounds.
The brainchild of Erin Polgreen, Symbolia is poised to redefine how we understand journalism, particularly from a visual perspective. ONA caught up with Polgreen over email to get the scoop on Symbolia's origin story.
Learn more