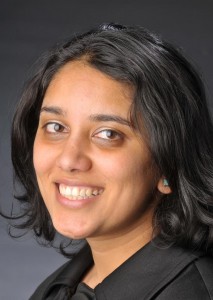 Current Location: Knoxville, Tenn.
Current Gig: Visuals Editor at the Knoxville News Sentinel || knoxnews.com
Quick and Dirty Resume: I started as an online producer and worked my way up to visuals editor at the Knoxville News Sentinel in eight years. It'll be my tenth year at the News Sentinel in October. My most recent job change, which occurred two years ago, has gotten me more involved in the print side of our company.
Six-word memoir: Never thought I'd end up here.
Favorite fictional character: Some of my favorite fictional characters have appeared on television: Don Draper on AMC's "Mad Men"; Vic Mackey on FX's "The Shield"; Bunny and Gus on HBO's "The Wire." I was a little embarrassed when I realized most of them are unsavory characters with warped moral compasses. However, I realized they all have something in common which speaks to me: These characters are not afraid to challenge the status quo. They are outspoken and will try things differently. Draper continually innovates in his advertising; Mackey uses tactics, some not authorized by law enforcement, to fight crime in rough neighborhoods in Los Angeles; Bunny was head of a police unit who took on a very novel fight to the war on drugs; Gus challenges the newsroom establishment in order to protect the journalism.
Favorite tech tool? Hands down, the iPhone — it's made sharing the "moment" so much easier. There are a multitude of apps for video shooting and editing, photography, FTP, blogging and writing to various social platforms. And they're good apps, sometimes even better than legacy software products tied to a desktop computer. One doesn't need fancy equipment to get the job done anymore. Just take out your smartphone –- which everyone has on them –- capture your content, and immediately publish.
Learn more