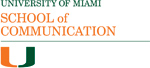 WASHINGTON, D.C. – Finalists for the 2013 Online Journalism Awards, many pushing the envelope of innovation and excellence in digital storytelling and distribution, were announced today by the Online News Association and its academic partner, the School of Communication at the University of Miami.
A group of 24 industry-leading journalists and new media professionals teamed up to review entrants and select finalists. Twelve of those judges, representing a diverse cross-section of the industry, conferred to determine winners from independent, community, nonprofit, major media and international news sites.
The results will be announced at the 2013 ONA Conference and Online Journalism Awards Banquet on Saturday, Oct. 19, in Atlanta.
This year, the OJAs were modified to keep up with our rapidly evolving industry by including non-English entries in all categories and updating the student categories. Seven awards come with a total of $37,500 in prize money, courtesy of the John S. and James L. Knight Foundation and the Gannett Foundation, which also is supporting a new Watchdog Journalism category with a $5,000 award.
"Based on the entries, the innovation of online journalists isn't slowing down. Nor is innovation isolated to just the biggest newsrooms," said ONA Board member Josh Hatch, who, along with the Associated Press' Director of Global Product Operations Ruth Gersh, co-chairs the Online Journalism Awards Committee. "As technologies evolve and mature, we're seeing storytelling taking new forms, multimedia integration hitting new heights, and great journalism reaching more people than ever before."
Learn more