We're happy to announce the slate of nominees for the 2013 Board of Directors for the Online News Association.
Under the bylaws, the board may be composed of up to 15 voting members. For 2013, eight seats will be filled by incumbent board members who are completing the second year of their terms. One seat will be filled by appointment to ensure diverse representation, leaving seven seats open.
There are 12 new candidates and three incumbents on the slate.
New candidates
Amy Eisman, Director, Media Entrepreneurship & Interactive Journalism, School of Communication, American University
Hayes Ferguson, Chief Operating Officer, Legacy.com
Kate Gardiner, Founder, dstl.it
Kathy Gill, Lecturer, University of Washington
Mandy Jenkins, Digital Project Editor, Digital First Media
Richard Koci Hernandez, Assistant Professor New Media, UC Berkeley Graduate School of Journalism
Greg Linch, Special Projects and News App Producer, The Washington Post
Thomas Loebig, VP Digital Media Content and Operations, AccuWeather
Maribel Perez Wadsworth, Digital News Executive, Gannett
Jim Roberts, Assistant Managing Editor, The New York Times
Ingrid Sturgis, Professor, Howard University
Benet Wilson, Director of Media Relations/Social Media Editor, Aircraft Owners and Pilots Association
Incumbents
Jody Brannon, Editor, The Next America on NationalJournal.com
Joshua Hatch, Online Content Manager, Sunlight Foundation
Robert Hernandez, Professor/Web Journalist, USC Annenberg
To be sure to give all candidates time to present their vision for ONA and digital journalism, voting will open during the first day of the 2012 Online News Association Conference & Awards Banquet, Friday, Sept. 21, and close Oct. 11. Candidates also are invited to speak at a Lighting Round session and mingle with voting members in attendance at ONA12.
During the campaign, candidates also will be encouraged to use any and all social networking tools at their disposal to tell voters how they will help move ONA forward.
Find the slate below, with candidate bios, their histories with ONA and vision statements, which were not edited.
---
Jody Brannon
Editor, The Next America on NationalJournal.com
(Incumbent, Professional Member)
Bio
Jody Brannon directs The Next America, an integrated NationalJournal.com / Atlantic Media initiative that explores demographic shifts impacting democracy. She began her digital journalism career in April 1995 with The Washington Post, rising to managing editor and executive producer. She served as executive producer at USATODAY.com for nearly five years and ombudsman and director of experimental programming at MSN.com for two years prior to a three-year stint as director of News21.com, the multi-university incubator alliance of the Carnegie-Knight Initiative on the Future of Journalism. She is chair of J-Lab and was a judge for the Knight-Batten Awards for Innovations in Journalism for eight years. Brannon's 1999 Maryland dissertation, "Maximizing the Medium," examined online journalism at ABC, NPR and USA TODAY. An early ONA member who chaired the 2006 conference in D.C., she coordinates ONA's Education committee and serves on the executive board as treasurer. She is also a member of SPJ and IRE. As a Seattle native working in D.C., Jody considers herself a bi-Washingtonian who keeps body and mind in shape via skating, running, skiing, iPadding and experimenting via Apple Store projects and on sites from flavors.me to trap.it to piktochart.com.
ONA and Industry Involvement
I've exclusively been a digital news professional since April 1995, and near-simultaneously an online educator. The constancy of learning and journalistic evolution lie at the foundation of my professional and personal motivations. Beyond my senior editorial .com jobs with WashPost, USA TODAY, MSN, News21 and now National Journal, I've served as chair of the Knight-Batten Awards. I'm frequently on panels at assemblies. I've been active in ONA since its founders opened membership in 2000 and since have helped with three conferences, the board's education efforts, the MJ Bear and AP-Google programs and serve as treasurer.
Vision for ONA
Being among the first ONA members, my passion for our organization runs deep – just as it does for our industry. I've been to all but the first conference; I've served as co-chair and chair at conferences; I've been on the board since 2007; I launched the ONA Educators Facebook community in autumn 2009 which is approaching 400 members; and our coffers have grown by several hundred thousand dollars since I became treasurer in January 2010. So why do I want a fourth term on the board?
Because we're not big enough, deep enough or – perhaps most importantly – good enough. I'm convinced no other journalism organization is better positioned to continue to lead during this tumultuous, exciting, stressful and exciting era of mediamorphosis.
Since my first .com job in the early 1990s, I've seen digital news as the frontier where open-minded journalists find the most success. I want to help ONA make a difference, with such individuals and groups. I think I bring continuity and perspective, plus a sense of possibility and optimism, both strategic and operational, to our board.
Specifically I recommend that we:
• Continue to improve our website and services, focusing on aggregating and curating lessons from all ONA spheres.
• Use existing tools and services like tumblr and facebook
• Expand our efforts in offering ONA Camps that support ONA constituencies like mainstream news editors, editorial product managers, senior news executives now in charge of digital strategy, transitioning journalists, educators who seek real or virtual fellowships to stay current, storytellers who want to maximize tools and more.
• Cultivate and diversify our membership, both domestic and internationally – certainly for race, but also for geography, skills and medium (especially TV, magazines and pure-plays).
• Pursue broader stature for the MJ Bear Fellowships and the AP-Google Scholarships, both selection committees on which I serve.
• Implement a project I've been calling ONA Topics, which would like a best practices wiki (supplemental to ONA Issues).
• Launch a mentorship program not limited to students or new graduates; people of all ages need advice.
• Put on more online learning modules, from ethics to legal to emerging ideas or topics.
• Extend the influence and reach of our fledgling advisory board, each of whom should goose associates with deep pockets.
Primarily we must grow membership so we can afford to offer more services and gain more acclaim. In doing a favor for a headhunter, I recently patiently clicked through all 96 pages of our membership director (clearly one area of our site that should be improved). What struck me, beyond the happy range of members we have, was how few people we have. People are missing out..
Year after year, ONA is getting better, though not good enough in our membership benefits nor our reach and recognition among individuals and other organizations who do news. We should be there to help them do news better.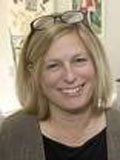 Amy Eisman
Director, Media Entrepreneurship & Interactive Journalism, American University
(Academic Member)
Bio
My several roles at the School of Communication at American University in Washington, D.C., reflect my commitment to the future of digital journalism. In addition to directing the new master's program in Media Entrepreneurship, which starts this fall and combines classes from the communication and business schools, I direct the weekend MA program in Interactive Journalism. A founding cover story editor at USA TODAY and former executive editor of USA WEEKEND magazine, I am the outgoing director of the SOC Writing Programs.
I was an early adapter of online teaching, now a trend in higher education, teaching classes online for about eight years. I've also served as a managing editor in several roles at AOL, as a Fulbright lecturer in Moscow, and as a judge for the Knight-Batten Awards at J-Lab and the Knight News Challenge. In addition, I've trained newsrooms on web content and writing, both domestically and abroad.
In 2010, I co-chaired the ONA conference in Washington, and today chair the MJ Bear Fellowship committee, which honors the legacy of a friend and former American University colleague by recognizing the work of rising digital journalists under the age of 30.
ONA and Industry Involvement
After 25 years in media, I moved to university life in 2002. My career reflects the changing landscape itself, from newspapers to web to online teaching, with matching association memberships along the way. This fall, I am launching a new MA in Media Entrepreneurship at American University; I already direct the weekend MA in Interactive Journalism. I have been involved with key roles in ONA, notably as co-chair of the 2010 conference in Washington, and recently as chair of the MJ Bear Fellowship committee, where I played a central role in creating the program to honor my colleague and friend.
Vision for ONA
I'm excited about the chance to serve on the ONA board for a few reasons. Working at a university since 2002, I see intimately the similarities between what is happening with higher education and what happened with media, particularly when it comes to the rapidly changing needs of consumers. In both institutions, those who embrace change, experimentation, risk, entrepreneurship – allowing for mistakes and missteps along the way – have a shot at defining our futures.
The pace is dizzying. Journalism programs are partnering with computer scientists, while universities are rushing to offer online courses for free. There is as much action on campus as there is in media as students demand education in evolving formats. There is nothing slow about either of our worlds. ONA is poised to bridge the best of the academy and the industry. I'd love to help represent journalism educators on the board.
I also envision ONA as an organization constantly re-imagining itself, its membership and its goals, while holding fast to journalistic values. I sense a variety of journalism eco-systems are looking for a new place to land and confer. I see other, emerging communities revving up outside our bubble. I'd like to see ONA embrace all that energy. The organization's growth has been extraordinary in the past several years, the issues ever more complex and complicated.
Finally, it seems there might be room to better help those just starting out. Young journalists joining the industry these days are struggling to fashion a career path, or wondering whether there even should be one. Even those striking out on their own would welcome a little more guidance about what could be. At the same time, there is a lot they can bring to the organization that some of us may not be seeing.
As my bio shows, I like updating existing programs and launching new ideas. My experience includes leadership in both journalism and education. I have long been active in ONA. I'd be honored to serve on the board.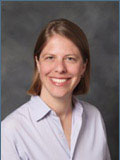 Hayes Ferguson
Chief Operating Officer, Legacy.com
(Professional Member)
Bio
Hayes is the Chief Operating Officer of Legacy.com, which partners with more than 800 newspapers around the world to publish online obituaries and related content. With more than 11 million unique visitors who generate 50 million-plus visits each month, the Evanston, IL-based company is among the 25 largest news sites in the US, according to comScore. As the company's COO, Hayes's responsibilities include developing original content and managing user-generated content; driving social media initiatives; and overseeing company communications. Under her leadership, the company has been honored by the Webby Awards and Editor and Publisher in the community and social networking categories.
Before joining Legacy.com in 2000, Hayes was a writer at People magazine and, earlier, the Latin America correspondent for The Times-Picayune. She started her journalism career as a reporter at The Times of Trenton. She has taught new media at Medill, and was a Knight Wallace Fellow at the University of Michigan. She recently delivered the journalism program's Graham Hovey lecture, which "honors alumni whose subsequent careers exemplify the benefits of sabbatical studies at U-M." A native of New Orleans, she has a B.A. from Vanderbilt University.
ONA and Industry Involvement
Since transitioning to a full-time career in online news almost 13 years ago, I have worked with hundreds of newspapers and attended numerous conferences, including the NAA's mediaXchange and EnP's interactive conference. I also have been involved with Medill's new media efforts, as an instructor and client. More recently, I have spoken about online journalism to groups at Poynter and the University of Michigan. http://www.mjfellows.org/news/hovey2011Journal.html.
Now that Legacy.com is thriving, I have professional resources to commit to an organization whose mission I believe is more crucial than ever.
Vision for ONA
The Online News Association should continue to build on its strong foundation to help ensure that the transition from print to digital is embraced as an opportunity that, while challenging, is exciting. Never before has so much information been available so quickly to so many people. ONA is well positioned to provide guidance on the fundamental principles of journalism as more and more non-traditional content providers enter the space. At the same time, ONA should continue to provide reporters and editors with the technology know-how needed to publish news on ever-evolving platforms.
On a personal note, I'd like to share my perspective as someone who grew up in the print journalism world (my father was editor of The Times-Picayune in the 1980s) and who is now immersed in the digital world, focused on a crucial news category: obituaries. Just as they are in print, obituaries are among the best read sections of online newspapers. Our role at Legacy.com has been to use technology to make this already important content more robust, more accessible and more enduring — while at the same time continuing to ensure that it is accurate and timely.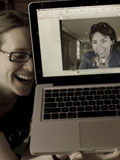 Kate Gardiner
Founder, dstl.it (digital consultancy)
(Professional Member)
Bio
Kate is a social media & digital strategy consultant working with clients across the United States on national and global audience development. After graduating with a MSJ from Northwestern's Medill School of Journalism in 2009, she began working with the PBS NewsHour to develop digital-first initiatives. Since then she's worked with public media organizations from Al Jazeera (in Doha, Qatar & Washington, D.C.), the Broadcasting Board of Governors and New York Public Radio. Her blog is online at http://blog.kategardiner.com/; her company website is http://dstl.it. She is based in New York.
ONA and Industry Involvement
I have lead workshops, discussions and attended all four of the past ONA conferences; I have been very active in ONA DC and last year secured funding from Al Jazeera in the form of a $20K sponsorship of the wifi at the Boston Conference. In addition, I advocate, strongly, for both ONA participation and event sponsorship among my clients, worldwide.
Vision for ONA
As ONA continues to expand its membership across North America and around the world, it's important that we continue to acknowledge lower-income and less technically-savvy mobile audiences. I would love to help the organization develop workshops to make low-tech solutions more of a priority for ONA. In addition, workshops for students and new-to-the-internet journalists continue to be in demand and relevant to a post-digital culture.
In addition, I would encourage ONA to become a publisher of digital media best practices and case studies. With its talent pool and access, as well as the ability to build simple tools, ONA could become even more of a resource.
I would also encourage more education partnerships with some of the smaller journalism schools around the country; the creation of 'online news coverage' toolkits would be a great way to access a pool of new members while making sure these new journalists are getting the training they need – and the jobs they want.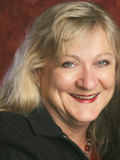 Kathy Gill
Lecturer, University of Washington
(Academic Member)
Bio
I've been online since the early 1990s, having discovered CompuServe before Marc Andreessen launched Mosaic at the University of Illinois in 1993. For two decades, I have lived at the intersection of communication and digital technology, teaching in the field since the mid-1990s. I currently teach undergraduate, graduate and continuing education courses at the University of Washington. I helped create the web design program at Seattle Central Community College; was the second hire in the UW Master of Communication in Digital Media program; and am on the advisory board of a new digital publishing certificate for UW continuing education.
Since 2008, my students and I have fact-checked statewide initiative and referenda claims, a project that serves as an example of citizen journalism as a public service. For the 2012 election cycle, students are writing for our website, FactCheckWa.org, as well as a UW/Seattle Times collaboration, UW Election Eye. My freelance work includes writing about U.S.politics for about.com, one of the top-10 visited Web content sites on the Internet. Currently I write about politics and technology at TheModerateVoice and occasionally write for PBS MediaShift. I am also a speaker and trainer on economics, social media and emerging technologies.
ONA and Industry Involvement
For the 2011 and 2012 ONA conferences, I was/am part of the live blogging-tweeting team, and in 2006 I worked with Jody Brannon on the educator's program. I'm also active with ONA online. Locally, I am active in SPJ (conducting workshops) and our ONA/SPJ meet-ups; I also conduct workshops for local media. I write occasionally for online publications like PBS MediaShift, GeekWire and TheModerateVoice. I am on the board of Public Eye Northwest, a 501(c)3 non-profit focused on government transparency; a primary project is Public Data Ferret which provides a repository of state data and publications.
Vision for ONA
Once-upon-a-time, I was a non-profit association executive and active on several national boards. In the 10-or-so years that I have been ""an academic,"" I have focused my volunteer efforts on local, communication- and/or student-related organizations. It's time to again devote energy to a national cause, one that I jokingly tell my students goes back to my undergrad days. After I began putting our bi-weekly student newspaper (cold type!) to bed, I learned that I had printer's ink running through my veins.
This national cause, as I see it, is acts of public or civic journalism. It's the broccoli of the media world, essential to a functional democracy but a distant culinary second to ice cream (entertainment), candy (sports) and soft drinks (gossip). In an era of a la cart news, how do we allocate time, energy and talent to long-form or analysis that helps citizens make informed decisions at the ballot box? Heck, how do we get their attention?
I believe that my eclectic background — government and public affairs, journalism and education, economics and technology — helps me see possibilities that might be tucked away in the periphery of the specialist's world. I also believe that my years as an association executive contribute to my productivity as a board member.
The future of news delivery is the digital personal device. I want ONA to be the place that nurtures professionals who understand this challenge, whether digital first, digital only or digital native. I'm not saying that print will go away or that we'll abandon our televisions and radios. I am saying that their place in the delivery hierarchy is irevokably disrupted.
I want ONA to help journalism and communication programs around the country prepare students for a world that is changing as much in the four years that they are in college as it did in their K-12 years. Academia will be disrupted by digital technology; after all, its primary product is information. Let us be the organization that shapes the result for communication in general and journalism in particular. And in the process, lets teach introductory journalism to everyone, helping prepare citizens for their ""there's an airplane in the Hudson"" moment.
Finally, I want ONA to be the place for skills development, fundraising ideas, business model experiments, new storytelling narrative. We are well on our way to this goal given our partnership with Poynter, for example.
A non-journalism friend asked me why I wanted to run for the ONA board. I told her that I'm a change agent, and I want to help shape the direction of an industry that I believe in at the core of my being. That is the hat that I will wear if elected to the Board.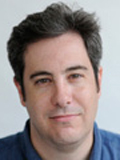 Joshua Hatch
Online Content Manager, Sunlight Foundation
(Incumbent, Professional Member)
Bio
As the Online Content Manager at the Sunlight Foundation, I'm actively involved in expanding the ability of online journalism and journalists to tell stories in new and innovative ways, much as I was as the Interactives Director at USA TODAY. I work to bring and promote new tools and resources reporters can use to inform the public.
I also provide multimedia training to journalism students and professionals around the world, including ONA camps, as an adjunct at American University, and in such far-flung places as Thailand, Indonesia, the Czech Republic, Russia and Tajikistan.
ONA and Industry Involvement
I've been involved in ONA since 2007, volunteering on the conference committee that year and in 2008 to help with programming; serving as programming chair in 2009; working as a trainer for ONA camps; and serving as conference co-chair in 2010, when I was also elected to the Board of Directors. During my time on the board, I've worked to expand ONA's international presence, have led and documented the work of the legal affairs committee, and have assumed the chair of the Online Journalism Awards committee.
Vision for ONA
When I first ran for the board, I spoke about expanding our training, pushing our international presence, and working to give young journalists help breaking into the industry.
I am pleased that we have done all those things and more, yet our work will never be finished. Our ONA camps have been tremendous successes and can continue to grow with more online resources and partnerships with other organizations.
As we get a foothold in countries beyond our borders, we must work doubly hard to ensure ONA addresses their needs and concerns. We've added international representation to the board and setting up small conferences in Europe and elsewhere will contribute to that success.
Perhaps most gratifying has been the success we've had helping young journalists. Through the AP-Google scholarships and the MJ Bear Fellows, we've been able to help develop the next generation of digital journalists and set the stage for a brighter future.
Those are the efforts I look forward to continuing to push, and I believe we can do even more. For example, I would like to see ONA get the funding to provide small grants to small, innovative news startups. With our new business development leader, such opportunities will become possible.
Meanwhile, as the chair of the legal affairs committee, I've worked to get ONA more active in addressing the legal issues facing our members. From our open letter on SOPA to our joining the Sunshine in Government Initiative, we must take a leadership role in protecting our membership's First Amendment rights. I've also worked to document all of the committee's efforts, which you can see here: http://journalists.org/about/board-of-directors/committees/legal-affairs-committee/ We should continue this work, become more aggressive in speaking out when our values are at stake, and expand our efforts to address international issues.
And as the chair of the Online Journalism Awards, I've worked with industry leaders to revamp the awards in order to highlight the very best in online journalism. As part of that work, we've assembled a comprehensive history of the awards (http://journalists.org/awards/). We can do more, though. I would like to see us create sub-annual awards to highlight work that might not rise to the level of the annual OJAs, but is worthy of being called out and praised.
That is my vision for ONA, some specific efforts we can undertake and how I believe I can help them be realized.

Robert Hernandez
Web journalist / Professor, USC Annenberg
(Incumbent, Academic Member)
Bio
Robert has made a name for himself as a journalist of the Web, not just on the Web. His primary focus is exploring and developing the intersection of technology and journalism – to empower people, inform reporting and storytelling, engage community, improve distribution and, whenever possible, enhance revenue.
He is an Assistant Professor of Professional Practice, aka a Web journalism professor, at USC Annenberg. He's not an academic … more a hackademic.
Many journalists know him as the co-founder of #wjchat, a weekly Web journalism forum on Twitter. Others know him as the intrepid questioner who asked if Patch.com was "evil." He describes himself as a mad scientist for journalism. He likes to ""MacGyver"" Web journalism solutions. His latest project is called Learn Code for Journalism with Me, mashing up Google+ Hangouts with Code Year lessons.
Hernandez is also passionate about diversity in journalism. He's co-chair of the UNITY 2012 conference and a lifetime member and former board member of the National Association of Hispanic Journalists.
Prior to joining USC, he was director of development for The Seattle Times' site. He has worked at El Salvador's La Prensa Gráfica, The San Francisco Chronicle and The Hearst-owned San Francisco Examiner, among others.
ONA and Industry Involvement
Served on the board of directors for the last two years. In addition to serving on the ONA board, led hands-on sessions at the ONACamps in Birmingham, Los Angeles, Hawaii and Denver. Am also the co-founder of ONALA, the Los Angeles meetup group. Created #wjchat and Learn Code for Journalism projects to benefit knowledge exchange to further Web journalism. Hernandez has also organized journalism conferences for the National Association of Hispanic Journalists and, most recently, Unity 2012. He served on the NAHJ board for three years. Prior to that, he ran the NAHJ's Student Online Project for six years.
Vision for ONA
Without a doubt, I see ONA continue to be the lead journalism organization guiding and leading the direction of our industry. Since joining the board two years ago, I feel like we've made some incredible steps toward maintaining that goal. We've matured.
We're offering more ONA Camps, our ONA Local groups have gotten stronger and we've increased diversity – on the board, the staff and in what we offer. But, we still have more to go.
We need to find scalable ways that taps into the diversity of our members' skills/experiences to share them and help them grow.
Web journalism is a broad term … because we are inclusive, it's an incredible strength for ONA. But if we don't take advantage of it correctly, we look unfocused and diluted.
I think ONA needs to be the place that brings the diversity of Web journalism together to grow stronger together… and I'd like to be at the table help this happen.
Mandy Jenkins
Digital Projects Editor, Digital First Media
(Professional Member)
Bio
Mandy is currently Digital Projects Editor for Digital First Media, where she coordinates engagement projects, leads national curation efforts and coaches local newsrooms on social media.
Mandy joined DFM from The Huffington Post, where she was the Social News Editor for politics and coordinated the company's citizen journalism program, OfftheBus. Mandy was previously the social media editor for Washington, D.C. local news startup TBD, where she experimented in local news curation, crowdsourcing breaking news and community engagement.
Mandy has worked previously at the Milwaukee Journal Sentinel and The Cincinnati Enquirer, where she was the latter company's first social media editor.
Believing deeply in the need for ongoing professional development for journalists, Mandy has led training sessions on community engagement, social media and digital tools for organizations such as ONA, the International Center For Journalists and APME. She's also an adjunct professor of journalism at Georgetown University.
It is in this spirit of continuing education that Mandy shares what she learns along the way on her blog, zombiejournalism.com.
When she isn't traveling to local newsrooms, Mandy lives in Washington, D.C. with her husband, Ben.
ONA and Industry Involvement
I have been actively involved in ONA since I moved to Washington in May 2010. I've attended a lot of local events, volunteered at the conventions and been involved with training at an ONACamp (Denver, 2011). Aside from my work at Digital First, I am a freelance trainer in social media, engagement and digital tools, working with the likes of APME, International Center For Journalists and the National Press Club. I also teach journalism graduate students at Georgetown University on a somewhat sporadic, part-time basis.
Vision for ONA
When I was a journalist working in the Midwest – ONA was a lifeboat for me. I was the first social media editor for The Cincinnati Enquirer and I felt so isolated from the rest of the industry as we figured out that role. We didn't have a local ONA group or any sort of digital media meeting of the minds. Everything I knew about what others were doing in online news came from blogs.
When I attended my first ONA conference I thought, "This is exactly what I've been missing." I learned so much there, not just from the panels, but also in the war stories told over beers of others experimenting in digital media. It was a relief to find out I wasn't alone.
When I eventually ended up moving to Washington, D.C., I was suddenly surrounded by digital journalists. I am fortunate to have an active local ONA chapter where I've made a lot of friends over the past few years.
Not everyone is so lucky. My work at Digital First takes me to small local newsrooms across the country, where I meet lots of journalists looking for a lifeboat. They might be their paper's first social media editor, former copy editors turned online evangelists, or reporters dabbling in databases – all of them largely working on their own, learning what they can pick up along the way.
ONA needs to bring these people into the fold. Whether they are isolated due to geography, demographics or newsroom culture, we need to find them, bring them together virtually or at a local/regional level and provide them with resources that will help them continue to innovate in their newsrooms.
Along similar lines, ONA should make an even stronger push to recruit future journalists through college journalism and computer science programs. Those of us in hiring roles know the sort of skill sets our newsrooms need – and by working with universities and internship programs ONA can help create the journalists of the future.
ONA also can't forget our existing members still need their own lifeboats, too. By taking a critical needs assessment of our membership, we can better identify the sort of higher-level training programs and conversations ONA should facilitate, possibly as a separate track to existing, more entry-level panels and programs. We need to still have programmers, data wizards and social media types walk away from the national conference or local ONA Camps and say, "Wow, that really blew my mind."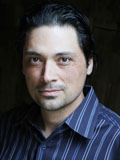 Richard Koci Hernandez
Assistant Professor New Media, UC Berkeley Graduate School of Journalism
(Academic Member)
Bio
Richard is a multimedia producer who worked as a photographer at the San Jose Mercury News for 15 years. His work has earned him two Pulitzer Prize nominations and was awarded a national Emmy® award for the New Approaches to Documentary category. In 2003, Richard was the recipient of the James K. Batten Knight Ridder Excellence Award. Richard was named deputy director of photography and multimedia after spearheading the creation of MercuryNewsPhoto.com. He has taught multimedia workshops for Stanford University, National Press Photographers Association, The Southern Short Course, National Association for Hispanic Journalists and National Association for Black Journalists.
In 2008, he joined the faculty at the UC Berkeley Graduate School of Journalism where he teaches various New Media courses.. In 2010, he organized a mobile photography workshop during the world's first conference about mobile photography, 1197.is. In 2011 he presented a mobile photography Master Class at the TED2012 conference and at SXSW2012. His mobile photography and insights have been featured in The New York Times, CNN, Slate, The Atlanic, and Phototech Magazine, Wired, LA Times and a book by National Geographic. Most recently, he worked with lynda.com to produce, iPhone Photography, from Shooting to Storytelling.
ONA and Industry Involvement
In 2012, I was involved in the selection committee for ONA2012. I'm also honored to have been chosen as a panelist for the conference.
Industry-wide I've been building community around multimedia since 2006 with the launch of multimediashooter. I've also helped train thousands of journalists in multimedia during my involvement with the Knight Digital Media Center. Recently, I've built a reputation as leader in mobile photography, with articles and images in Wired, CNN, The Atlantic, New York Times, Los Angeles Times, Slate, The New Yorker.
I've been a speaking and leading workshops at every major journalism conference in the past 10 years, including the upcoming Unity Conference. I've also promoted multimedia journalism during a master class at TED2012 and SXSW.
I continue build the community as professor at UC Berkeley.
Vision for ONA
I have a simple passion to offer ONA as a possible board member: A commitment to a firm belief that the elements of storytelling are eternal, no matter the platform or tool. With this as my motivation, I will commit myself to upholding the current values of integrity, excellence and access in the online journalism industry. I will enthusiastically ring the ONA bell in order to help spread the word of its great services, and help boost membership. Ultimately I want to help champion the idea of bringing new sources of content to the ONA site.
I believe that my diverse background as a mobile promoter, practitioner, multimedia producer and educator, would suit the board and its membership.
My goals are that simple.
Thanks for your time and consideration.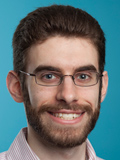 Greg Linch
Special projects and news apps producer, The Washington Post
(Professional Member)
Bio
I've spent my professional career working at the intersection of journalism and technology, from a small startup — Publish2 — to a large institution — The Washington Post. In college, I co-founded and served as community director at CoPress, a startup focused on creating a better technical ecosystem for college news sites.
I graduated from the University of Miami a few years ago with a double major in journalism and political science and a minor Spanish. During that time I worked as editor of The Miami Hurricane and interned at the South Florida Sun Sentinel, Miami Herald and Dallas Morning News.
This fall, for the second year, I will serve as an adjunct instructor at Medill School of Journalism's DC bureau and work on the National Security Journalism Initiative annual project.
As someone who began as newspaper reporter in high school, I've grown as the news business evolves and continue to learn, such as by teach myself more coding skills. Along with those, I'm constantly absorbing more knowledge of data, statistics and math — plus computer science and other sciences — that inform my journalistic thinking and work. These additional areas provide greater perspective on the role, influence and possibilities of journalism in a digital world.
ONA and Industry Involvement
I joined ONA in April 2008 and served as a conference committee member since 2009, leading the Stream Team from ONA09 to today. In directing that team I've recruited and managed volunteers, coordinated with the ONA and hotel staffs, overseen the equipment and tackled what issues arise during conference streaming. I've also been an active member and volunteer with the local ONADC group since I moved to the area in late summer 2009.
Vision for ONA
The Web succeeds because it is distributed and networked. To continue our improvement, we must take cues from that dynamic. Like the Web, we need to see ourselves more as a platform than a mere organization. What can we enable and facilitate? The local meetup groups and conference hallways are prime examples of how we already do this well — and there's great more potential to harness the talents and expertise of our members.
We need to not only improve the tools we use to do better journalism, but also be the ones creating tools. The storytelling and business potential is limited only by our imaginations and technical capabilities. This also makes us more proactive in leading change, not simply reactive and bound the tools available.
Journalism is inherently interdisciplinary — and it should be even more so. There's great value in learning lessons from other journalists, but there is much more to be learned from other fields. A possible first step in this direction would be to partner with niche journalism organizations (SABEW, SEJ, etc.) and then explore relationships with other professional organizations or academic institutions to learn about other fields (tech, science, digital humanities, etc.).
Specific ideas:
– Expanded member base: More non-journalist/associate members and conference/meetup attendees (math and stats, data science, architecture, psychology, sociology, anthropology, biology, industrial design, etc.). For example, the NICAR12 conference offered a day's worth of events related to text analysis, featuring — among other things — a computational linguist and a workshop on Natural Language Toolkit.
– Better discovery: Who else in ONA should I know? Who should I meet at the conference who I don't know I should meet? We could ask members to submit three interests along with their registration and then facilitate introductions.
– Unconferences: We should explore hosting smaller, focused discussion-based sessions along with the unconference sessions we offer at the annual conference. Also, we could consider a full-fledged unconference track.
– Partner with other journalism organizations such as Hacks/Hackers and IRE/NICAR for training.
– Directed learning and additional self-education resources: similar to what Reporter's Lab does with tools, this could point people to online courses of interest to journalists and feature reviews, comments, etc.
– More local workshops and training: there seems to be a lot of demand for low-cost training, in addition to the pre-conference workshops and parachute training.
– Mentorship program: pair students with young professionals and/or young professionals with experienced professionals.
– Better leverage the talents of our network: At ONA11 Michelle Minkoff and Heather Billings set up shop in the hallways to help interested journalists some coding skills. We need more of this! Not just for coding, but in general.
Finally, if I elected, I will work to institutionalize a karaoke event at the annual conference. This is important not just for the social aspect, but could also be a fundraising event — similar to the Society for News Design's karaoke events.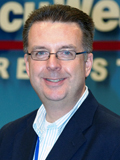 Thomas Loebig
VP Digital Media Content and Operations, AccuWeather
(Academic Member)
Bio
I am a native son of New Jersey. Moving to Pittsburgh during my teens sealed a connection to Pennsylvania. I graduated from Penn State University with a degree in Journalism. I then started a 27-year journey in television news as a producer and manager in five television markets. In the mid-2000's, I became very concerned about the future of media and the lack of attention to declining television news viewing. Thus I sought out an opportunity for future growth. In January 2007, I joined AccuWeather.The company has provided me the opportunity to develop a digital strategy, explaining the details of weather in clear, easy to understand terms. We operate on all platforms and have a growing social strategy. I am married with two daughters and live in State College, Pa.
ONA and Industry Involvement
I am a reformed TV journalist now firmly entrenched in Digital Media. My first ONA Conference was DC/2010. What an electric environment. I enjoy the energy of ONA, the idea sharing and the people. Helped start a local ONA chapter at Penn State. Currently I develop the strategy and manage the news, lifestyle, video and social content for AccuWeather. I managed TV newsrooms in the NE and SE during my career.
Vision for ONA
"My vision for ONA is the vision of the future. The industries we serve need to be forward thinking and stay a step ahead of the newest technology, trends and user preferences. ONA was formed on this principal, as a result it has become a very relevant organization. In my television past, I belonged to industry groups where ""the good old days"" were discussed. ONA continues to move forward.
I will bring to the ONA board my decades of experience in journalism and proof that age can be a good thing, when a person knows and believes in evolution.
I understand digital media and its challenges. I work daily with a wide ranging group of journalists, developers, strategists and sales executives to bring weather, a commodity everyone uses, to life.
Much of my spare time is spent mentoring student and beginning journalists on their career path and discussing where the future will take us. It is enlightening and refreshing to hear their viewpoints. Sometimes I believe I learn much more from them, than they learn from me!
Thank you for your consideration, I would be honored to be a part of the ONA board!"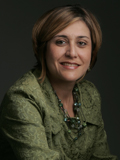 Maribel Perez Wadsworth
Digital News Executive, Gannett
(Professional Member)
Bio
I've had the privilege of being a journalist for nearly 20 years. Most of that time was spent working in mid-size newsrooms in roles ranging from reporter to managing editor/digital. In 2009, I was named Digital News Executive in Gannett's U.S. Community Publishing division overseeing digital news strategy for our 82 local newspapers. I also serve on, and am a founding member of, Gannett's Leadership & Diversity Council.
For the past 18 months, I have been working to develop and implement a new subscription model that focuses on the value of the unique, local journalism regardless of platform and seeks to invest in ensuring high quality content by adding journalists and digital firepower to our local newsrooms.
Before joining Gannett's corporate team, I was the Managing Editor for Digital & Custom Content at The News-Press in Fort Myers, Fla., where for more than 12 years I served in a variety of roles. I joined Gannett in 1996 as a reporter at the Rockford (Ill.) Register Star.
I am a graduate of the University of Miami's School of Communication. Throughout my career, I have played an active role in our industry's many organizations. Among them: the National Association of Hispanic Journalists, serving on the Finance Committee; American Society of News Editors, just appointed to the Leadership Development Committee; APME, IRE, INMA and, of course, ONA.
ONA and Industry Involvement
I have been a longtime member of ONA, frequenting ONADC meetups and attending the annual conference, serving as a panelist. I currently serve on NAHJ's Finance Committee, which has produced a dramatic turnaround in the financial outlook of that organization. I have also just been appointed to ASNE's Leadership Development committee and will be responsible for helping to organize training and maintaining both a blog and the committee's Facebook page. For the past three years, I have worked closely with IRE to extend the important training from its annual conference to hundreds of journalists, both within Gannett and elsewhere, who could not attend. We did this through blogs, social media and video chats, harnessing the collective reporting power of dozens of Gannett journalists attending the conference on corporate scholarships.
Vision for ONA
ONA has the opportunity to be a guiding light to start-up news organizations and businesses that are dedicated to fair, accurate and balanced news content on emerging platforms.
So many start-ups have lots of bells and whistles that initially impress people — the gee whiz factor — but these start-ups may stray too far from true, ethical news-gathering and dissemination. ONA is in a position to support and partner with those organizations that truly fulfill the First Amendment duties of journalists and help them stand out from the crowd.
ONA could further support these start-ups by using its influence to help direct venture capitalists to people and businesses that are upholding high journalism standards. ONA could offer consulting and guidance for VC's and give them independent analyses of news related start-ups.
Investigative and watchdog journalism remains the most impactful work we produce in the communities we serve. ONA is in a position to help keep this proud and critically important component of journalism alive and thriving in the new digital world. IRE teaches talented people how to be great reporters. ONA can continue that process by pushing the industry to build tools and develop technologies that facilitate investigative reporting and deliver it in new and compelling ways, particularly on mobile platforms where we still fall woefully short as an industry.
And finally, I think we have an opportunity to build on the MJ Bear fellowship program, extending mentor opportunities, both formal and informal, to our members. With the incredible talent pool of ONA's nearly 2,000 members, we have a powerful and connected network that could be leveraged to provide mentorship and support to both budding journalists and those at a crossroads in their careers.
Jim Roberts
Assistant Managing Editor, New York Times
(Professional Member)
Bio
I am a graduate of the University of North Carolina/Chapel Hill (1977). Before coming to the New York Times in 1987, I was a reporter and editor for the Richmond Times-Dispatch, an editor for the Baltimore News-American and an editor at the Dallas Times-Herald. I have served in a variety of editing roles at the New York Times, including national editor and national political editor. From June 2006 through December 2010, I served as the lead editor of NYTimes.com, and since that time, I have been assistant managing editor, primarily with responsibilities spanning the Times's digital news operations.
ONA and Industry Involvement
I have been a member of ONA since 2006 and have attended every annual convention since that year. I'm also on the board of the Global Editors Network and have been a frequent speaker and participant at international journalism events.
Vision for ONA
The digital revolution in information delivery evolves and mutates at a pace that seems faster by the minute – driven by rapid advances in software, platforms and devices, an ever-changing competitive landscape, and the dramatic twists and turns of an uncertain economy. The challenges all of this imposes on members of the news media in general, and the Online News Association in specific, are enormous.
Only a few years ago, it seemed that our most difficult task was getting print news reporters to file updates for the Web. Now many of us are trying to cope with the challenges (and interesting opportunities) of adapting our reports to apps, of capitalizing on the potential of social media and Web video, of ensuring the quality and veracity of the information we now have to deliver on a split-second basis.
At the same time, many members of ONA are confronting an interesting phenomenon. We got what we wanted. We got our legacy print organizations to embrace the digital platforms they largely ignored. But with that embrace has come a measure of control. Many longtime print editors now want to call the shots in an integrated world, and in some places traditional incentives like page-one bylines are luring otherwise talented digital journalists away from some of the story-telling methods that they helped invent.
Meanwhile, our business continues to fragment. Traditional news organizations continue to struggle with a lagging economy and an unending proliferation of competing sources of information. More news and information consumers are finding what they want in various forms of social media, making the struggle for eyeballs, and revenue, more challenging for news organizations. And just as the Web forced enormous changes on the news business over the past decade and a half, mobile and app-driven media are bringing another wave of change, in a fraction of that cycle.
Through it's history, ONA has done an exceptional job in encouraging experimentation in digital story-telling, in helping journalists exploit and invent new tools, and in providing a supportive and nurturing environment for a young medium still getting its legs.
Now that medium is a powerhouse, standing on the front lines of journalism, and in many cases providing a significant source of revenue to pay for that journalism. ONA needs to play a bigger role in recognizing the stresses and opportunities these changes impose on news organizations and how a world of paywalls, Twitter, streaming video networks and the iTunes store can affect journalism. Innovative story-telling, multimedia extravaganzas and user-generated content are still incredibly important areas to explore, but ONA also needs to adapt to the maturity of the business it represents, and the changes that maturity brings.
I've lived in the crosshairs of those changes for the past 6 years, and I've helped one of the nation's most traditional new organizations adapt and evolve along with them. As an ONA director, I would like to use that understanding to help other organizations and the journalists working for them deal with the next wave.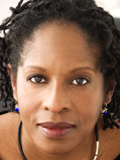 Ingrid Sturgis
Professor, Howard University
(Academic Member)
Bio
Ingrid is an educator and innovator with extensive experience as a content creator, editor and writer in print, broadcast and on the Internet. She has exceptional knowledge of Web technologies and social networking and has developed multimedia content and curriculum for world-class interactive experiences.
She is currently on faculty at Howard University as an assistant professor/new media in the Department of Journalism. She began working in interactive media in 1985 as a member of the New York Time's videotext project. She has worked online since 2001, most recently as a Web strategist for heartandsoul.com. She also worked as a senior programming manager for AOL's Black Voices and as editor in chief at Essence.com.
Previously, she worked as a managing editor for startup magazines BET Weekend and Savoy. In addition, she has worked for several newspapers, including The Philadelphia Inquirer, the Times-Herald Record and the Poughkeepsie Journal. She is the editor of "Are Traditional Media Dead: Can Journalism Survive in the Digital World," author of the critically acclaimed "The Nubian Wedding Book: Words and Rituals to Celebrate and Plan an African-American Wedding," and the anthology "Aunties: 35 Writers Celebrate Their Other Mother."
Ingrid graduated from City College of New York with a B.A. in art and from New York University with a Master's in journalism. Her academic research interests are social media, multimedia news entrepreneurship, the black press, the digital divide and online education.
ONA and Industry Involvement
In the past, I have worked on the ONA awards committee, reviewing the work of members. I have also participated as a student mentor during the 2010 conference in Washington. I teach new media skills to students at Howard University and to the professional community of journalists. I often speak to groups that range from nurses to journalists to social workers about social media. I have also taught social media workshops in Bermuda and Jamaica. In addition, I am a fellow of the Society for New Communications Research.
Vision for ONA
It has been amazing to watch as the Online News Association has moved from a niche organization to the center of the journalism universe. The organization has become a go-to resource for mainstream newsrooms as they seek to understand the disruptive influences weakening traditional news organizations. As these news organizations become increasingly impacted by this disruption, it's clear that their path to survival may mean the weakening of the voice of the people.
Amid these changes, here is my vision for ONA:
1. Continue to strive for inclusive newsrooms in order to develop diverse, sharp minds to navigate the technology and help make sure democratic values are strengthened. While there are more hyperlocal sites than ever, it is still apparent that on important issues diverse voices struggle to be heard.
2. Work to spread digital literacy. The Internet offers immense opportunities but also faces issues of accountability and trust. It has become more difficult for many readers to discern what is news. As a result, the profession has been weakened. Part of our job as journalists should be give readers the resources needed to figure out fact from falsehood. We also must remind them of our important role, through our actions, as a balance to unbridled power.
3. Continue to be advocates for an open and accessible Internet to help unrepresented groups discover how social media can empower their communities. The digital revolution offers an immense opportunity to expand access to information and education for people who may not otherwise have the resources.
4. It's clear that the future of journalism will be shaped by innovative entrepreneurs crafting new business models. Continue to support the small, bootstrapping organizations.
5. Conduct more research. With a number of academic members, ONA should coects to document and analyze changes to the industry and its impact on society."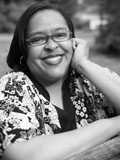 Benet Wilson
Director of Media Relations/Social Media Editor, Aircraft Owners and Pilots Association
(Professional Member)
Bio
Benét is the director of media relations for the Aircraft Owners and Pilots Association. She is also an aviation/travel freelance journalist, writing for publications including Aviation International News and the Airline Passenger Experience magazine. She also blogs at AviationQueen.com on aviation and travel topics. She is an Air Force brat and has worked for two airlines and an aircraft engine manufacturer, She resides in Baltimore, Md.
She is chair of the National Association of Black Journalists Program Committee, which oversaw workshops for the 2012 convention in New Orleans. She is also chair of NABJ's Digital Journalism Task Force, which keeps members informed about the latest tools, trends and technology in the online space. She is the lead writer for DJTF's NABJDigital blog, created and oversees the @NABJDigital Twitter account and oversees the task force's Facebook page. She is a member of the diversity and membership committees for the Online News Association.
Benét has created and participated in workshops and webinars on digital journalism, branding and social media. She also speaks at journalism, new media and aviation conferences. Finally, she is working on her private pilot's certificate.
ONA and Industry Involvement
I began my digital career in 2006, when my then-company made a major push to upgrade and focus on its online portfolio. We were told that we would receive training, but it never came. So I started attending and speaking at events like Podcamp, Wordcamp and blogging unconferences to improve my digital skills. Through that, I began networking with those doing interesting things in the digital space, which led to joining the Online News Association. Through ONA, I've worked hard to bring more diversity to the online universe, along with getting them the training they need to compete.
Vision for ONA
I attended my first ONA convention last year in Boston. I was intrigued when ONA put out the call asking members to submit ideas on digital journalism, specifically on how to better serve communities and create a sustainable future for journalism. The key for ONA's continued growth is to bring in a more diverse membership — in the largest sense of the word. We need to have a membership that reflects the rapid changes in our society so that those covering the news have the new media tools and skills they need to disseminate information more effectively.
In 2011, Emma Carew of the Asian American Journalism Association created the Diversify Journalism With Me speadsheet, which has become a resource for organizations looking to find journalists of color working in the digital space. I am proud to be one of the list curators, along with ONA board members Robert Hernandez and Juana Summers.
As DJTF chair, my main focus is on NABJ members. But I also reach out to other journalism organizations of color, along with associations including ONA, SPJ, RTDNA and SABEW, to share resources, attend conventions, offer webinars and other programming and pass along job leads via Twitter. I was proud to bring ONA Camp to the NABJ convention in New Orleans this year and I was happy to see many of the people I've worked with at ONA participate on the NABJ panels. And I'm pleased that through DJTF, companies looking for employees regularly email us job listings to post via the NABJDigital Twitter account. I have worked relentlessly to offer mentoring, free resume reviews (208 and counting) and advice to student journalists and young journalists starting their careers.
I believe that the current generation learning the craft of journalism in our colleges and universities are the next membership frontier for ONA. I'm glad to see that my alma mater, American University, is among the 11 ONA student chapters. But I believe that ONA can do better by working with its members and other journalism organizations to create more student chapters. Innovative schools like UC-Berkeley, USC, Syracuse, Howard University, City University of New York, University of Maryland-College Park, Arizona State University, UT-Austin and Ohio University, to name a few, should have ONA chapters. The chapters you start at these schools, along with others, are the ones that will help ONA grow in the future.
ONA Camp is a great entry into communities of journalists who might be interested in joining the organization. And partnering on events with other national organizations and their local chapters is another way to fly the ONA flag and attract new members.
My ability to network across different spaces, my 25+ year dedication to the craft of journalism and my willingness and enthusiasm to learn and teach new ideas in the digital space make me an ideal candidate for the ONA board. I thank you for your consideration.